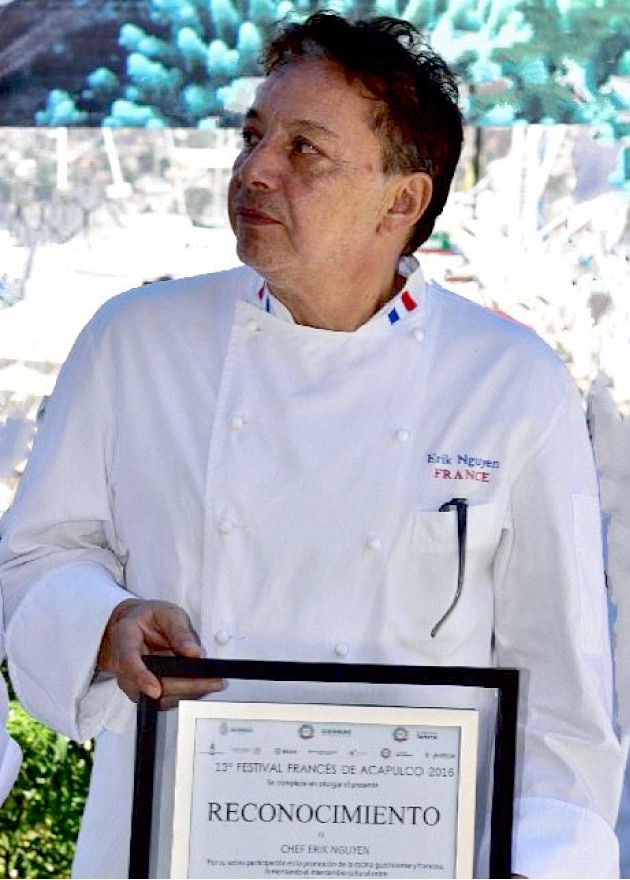 Erik Nguyen
The Franco-Vietnamese culinary heritage creates new flavors that delight your palate in an exquisite place in the port of Acapulco.
The chef who achieved the fusion.
Erik Nguyen was born in Paris on August 17 in 1954, influenced by two cultures: French by his mother, and Vietnamese by his father; two cultural sources that mix in their origins and that provide a gastronomic heritage that would last a lifetime. Family meals and his first work in Parisian restaurants instilled his love for gastronomy, a career he had chosen, of which he had inadvertently fallen in love, the art of cooking combining class and the elegance of French food with the complexity of Vietnamese, even specializing in molecular food.
With extensive experience as Cheff, his leadership has positioned him as one of the best, his long history in restaurants and as private Cheff has taken him all over the world consolidating himself as one of the most outstanding disciples of the great Auguste Escoffier. Well, their experience has exceeded the limits, and now they can test their creativity in "Tony Asian Bistro" in Acapulco Guerrero, where they will experience this sublime gastronomic show resulting from the Franco-Vietnamese merger.